5 Reasons To Go For Professional Logo Design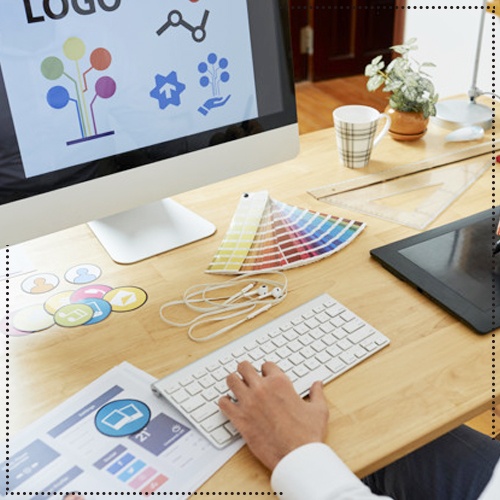 When we think about branding our business then a business logo is one of the core aspects. The logo is the most identifiable part of a business. This is an important part of your corporate branding.
There are some iconic logos such as yellow McDonald's 'M', the Apple logo, Twitter's blue bird icon, and Coca Cola's distinctive red. All these logos are instantly recognizable. Here we have mentioned why these logo designs are important for your business.
The first impression of your business will be great.
Will make people understand the concept and strategy of your business.
Gives your business identity & makes it easier to build your brand
It will help you to project a professional image
Return on your investment.
A professional logo is used to represent your brand could mean the difference between dwindling interest and instant success.
The First Impression Of Your Business Should be Great.
Our first impression is incredibly important in the world of business and professional logo design can make your first impression count. Logo and company name is the first thing that a customer sees and sometimes a logo is good enough to hook a potential customer.
When it comes to a logo then the color, font, size, and style of the logo describe your business. Your business logo represents who you are and what you supply.
That's why it's important to enlist the help of a professional that's why you can go for a logo design company to get the best logo design services.
Will make people understand the concept and strategy of your business
When Your business grows, then it's important to market your brand across various forms of media. It includes everything from printed material to online content.
If you choose some companies with an impressive portfolio and set of testimonials to design your logo then you will draw on their wealth of experience. When you are having a great logo for your business and designed by an experienced designer is a sure-fire way to launch the success of your own brand.
Gives your business identity & makes it easier to build your brand
If you are getting a good logo which is essential for any business then this can make your brand level at another level. The logo is a basic foundation that block upon which you can build a bigger brand.
A logo is not your brand but plays a huge part in giving a brand its identity. Often, it becomes an iconic pictorial representation of the brand so that people can identify the most easily.
If you have the right name and professional logo design then it will ties everything together, so success with all the other aspects of your business's branding will come more easily.
It will help you to project a professional image
Professional logo designers excel at taking a concept and turning it into a visual form and to look professional. There are many styles of logos that can be recommended for your business goals.
It isn't as easy to create smart and professional designs. There are few companies that use specialized software that can transform a logo in just a few clicks. If your business logo has been designed effectively then it will reflect your key colours, corporate fonts and your overall brand style. It can be used anywhere by your marketing team.
Return On Your Investment
Some small and new businesses create new or slightly different versions of their logo each time but this is not a good message to your clients. When you are going for a professional logo then you will have one iconic image, with tailored variations. You can use your logo to promote your brand on virtually any surface. Just get a high resolution for use across many different media. Hire the best company to get logo design services as per your requirements.