Know the Statics of Digital Marketing in 2021.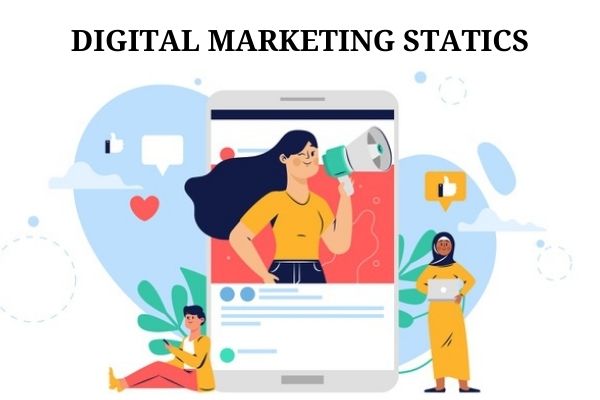 The most dynamic and ever-changing business strategy is digital marketing. This is the reason that you must keep up with new advancements in digital marketing. If you are having a startup business then you should watch your rivals' strategies. The easiest way to ensure your business stays relevant is to keep yourself updated with the marketing statistics.
Social Media Marketing Statistics
If you are one of those who are underestimating the power of social media platforms then you should definitely know the statistics. There are almost 3.2 billion social media users every day. This number can give you second thought to advertise your products or services.
If you're using social media marketing then you could reach a greater audience and help your business reach new heights.
Almost 98% of sales reps are reaching their quotas through social selling. According to the research, nearly 98% of sales representatives, who have over 5,000 LinkedIn connections can easily achieve or exceed their quota.
An average of 142 minutes is spent on social media every day. As per an analysis done by the Global World Index, it was found that individuals spend an average of 2 hours and 22 minutes on social media. A business owner can market your brand, gain more followers and ultimately, enjoy the profits that come with this.
According to HubSpot research, Almost 71% of customers will recommend your brand if they will receive a good experience with a brand via social media.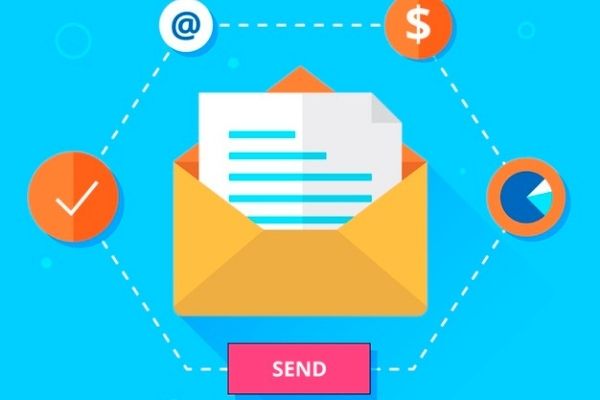 E-Commerce Statistics
E-commerce has been the most demanded and highest revenue making industry of the world these days. An e-commerce business needs proper attention to marketing strategies that are getting updated every day. Let's have a look at these Statics.
It's estimated that there will be 2.14 billion global digital buyers in 2021. eCommerce sales are expected to account for 18.1 per cent of retail sales worldwide.
33.6 per cent of shoppers look up price comparisons on their mobile device while in a physical store.
Just 54% at present use AI-driven prescient portions. Notwithstanding, this was recognized as a space of high possible development, as 89% expected to utilize it before the following year's over.
81 per cent of consumers conduct online research before making a purchase online.
SEO Statistics
Staying on top of what you need to know to nail your search engine optimization. Seo is absolutely essential if you want to succeed with digital marketing. Google has already received 360 billion searches this year and many more to go. It's also completely intimidating because SEO strategies are always changing from one day to the next.
As per NetMarketShare, In 2021, Google accounted for just over 70% of all global desktop search traffic, followed by Baidu at 13%, Bing at 12%, and Yahoo at 2%.
Search Engine Watch says that High-quality content and link building are the two most important signals used by Google to rank your website for search.
Almost 75% of online marketers consider high-quality content creation. This is one of the most efficient SEO tactics. It's not enough to create content and post it on your website but you have to be mindful of how relevant it is if you want it to make the most of your SEO strategy.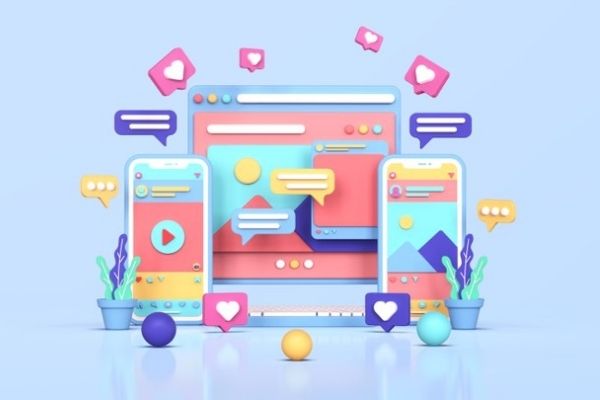 Email Marketing Statistics
People are living in a myth these days that email marketing is the oldest marketing strategies and not so effective these days. But numbers speak louder than words, and email marketing stats speak even louder.
As per research, 93% of B2B marketers use email channel for distributing content and 89% of marketers use email as the primary channel for generating leads.
The average click-through rate was 3.43%, the average unsubscribe rate for 2019 was 0.2% and the spam rate average in 2019 was 0.02%.
72% of customers prefer email as their main channel for business communication and 47% of marketers rate email marketing as the most effective marketing channel.
The average number of people who open their emails via mobile devices is almost 49%. If you use email marketing to advertise your brand then you should ensure that all your emails are mobile-friendly so you need to make your mails.
Summary
The digital marketing industry is keep updating, you must keep up-to-date with the most recent research and trends. All these statistics will give you insight into the digital marketing world and shed light on some of the marketing strategies that your rivals use. We have collected these useful and striking email marketing statistics.
If you are looking for some marketing agency in Ghaziabad then Rinologix is one of the best marketing agency in Ghaziabad where you will get every kind of services such as email marketing, Seo, SMO and software customised services.