KNOW EVERYTHING ABOUT ENTERPRISE RESOURCE PLANNING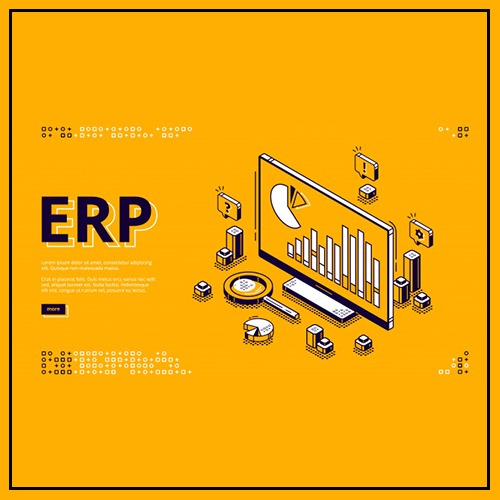 Enterprise resource planning is defined as the ability to deliver an integrated suite of business applications. ERP software share a common process and data model, covering broad and deep operational end-to-end processes, such as those found in finance, HR, distribution, manufacturing, service and the supply chain. ERP software uses the latest technologies such as machine learning and artificial intelligence to provide intelligence, visibility, and efficiency across every aspect of a business. ERP comprises of 
Purchasing
Human resources
Development
CRM
Finance Accounting
Project Management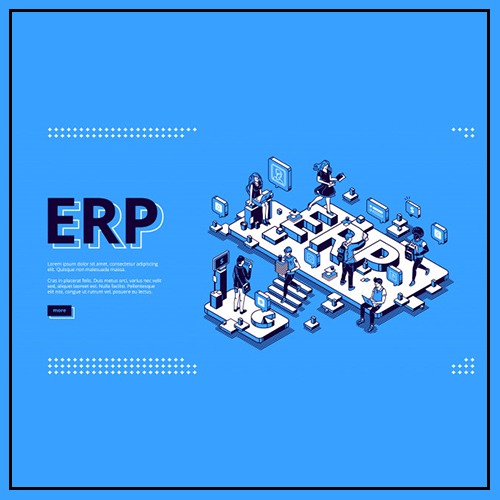 Different Types of Enterprise Resource Planning
It's very difficult to classify the category of ERP. ERP can be grouped by functional levels, business size and deployment. To simplify the types, ERP can be grouped as follows:
Generalist ERP
Open-Source ERP
Vertical ERP
Small Business ERP
Benefits of Enterprise Resource Planning
Higher productivity:- It will help you to streamline and automate your core business processes to help everyone in your organisation do more with fewer resources.
Better insights:- ESP will eliminate information silos, gain a single source of truth, and get fast answers to mission-critical business questions.
Accelerate the reporting:- It will provide you Fast-track business, financial reporting and easily share results. Also, it will act on insights and improve the performance in real time.
Lower risk:– It will maximise business visibility and control. While it will also ensure compliance with regulatory requirements, predict and prevent risk.
Simpler IT:- By using integrated ERP applications ESP share a database so that you can simplify IT and give everyone an easier way to work.
Improved agility:- It will provide efficient operations and ready to access real-time data. You can quickly identify and react to new opportunities.
Features of ERP Software
Point Of sale
Billing and order processing
Sales monitoring and reporting
Inventory and stock management
Cross channel returns management
Customer relationship and experience
Employee management
Loyalty programs and gift cards
Subscriptions
Well designed Subscriptions Management Module
Online payment Support
Multiple Stores
Creating multiple stores under one brand
Assigning stores to an employee
INVOICING
It generates automated sales invoices including calculating sales tax, finance charges and discounts based on payment terms-either on a one-time or on a recurring basis.
Custom tax rate per products
Select Tax Type for invoices
Delivery Note
Proforma Invoice
Custom discount product per products
Integrated stock manager
Get online payment with unique invoice link
Decent invoice printing template.
Quotations
Quotations means a standard process to invite suppliers into a bidding on products or services and are often referred to as a request for quotation. It involves more than an item's price and information such as quality, payment terms, and contract length are also included.
Send Quotes with proposal as Email
Convert quotes to invoices
Purchase Orders
A purchase order system helps you reduce costs and improve vendor relationships by automating and centrally managing your global purchasing processes. Such as:-
Automatic Creation of Purchase Orders
Multilevel Approval
Partial and Consolidated Receipts and Vouchers
Integrated to Inventory Manager
Inventory Management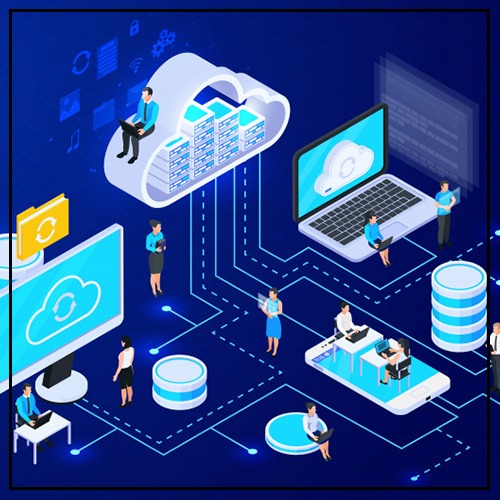 It track the payments and flow of finances into your Accounts. Inventory management helps you avoid mistakes and take quick decisions. It enables the most efficient stocking methods for your inventory and help improve all the internal operations, including:-
Track Stock worth category wise
Manage Product WareHouses
Manage products with live stock status
Auto Email/SMS Alert for low stock
Product variations – like color size
Customer Management
Contact Management
Sales Team and Customer Opportunity Management
Lead Management for Determining High-Quality Leads
Reports and Dashboards
Sales Analytics.
Mobile CRM
Sales Force Automation
Sales Forecasting.
Supplier management
Supplier management is a process that ensures that value is received for the money that an organization spends with its suppliers. It will makes sure that several activities occur like
Get Record Purchase orders
Payment record to supplier
Accounts
Sharpen the company's competitive edge through flexible, comprehensive and auditable accounting controls and real-time reporting.
Payment for invoice will reflected
Sales & Purchase is integrated to accounts
Transactions
You can manage cheques easily, generate cash/cheque deposit slips and track them. Like you will get
All Payment activities record
Make Custom transactions
Data & Reports
ERP software offers analytical and shrewd reports relating to manufacturing accounting across the enterprise. Analytics and reports also help manufacturing businesses to implement some effective strategies for improving business efficiency such as
Company Complete Data & Reports
Accounts Statements
Income
Expenses
Sales & Purchase TAX Statement
HRM
HRM maintain a complete employee database including contact information, salary details, attendance, performance evaluation and promotion of all employees. It refers to the systems and processes at the intersection between human resource management and information technology. Information are like
Employee Payroll
Employee Attendance, Holidays
Employee Salary
Employee Salary History & Increment
Project Manager
Project management consists of a suite of applications around project portfolio management. It includes functionality for project costing and project resource management. This is useful and easy to use project management module is included with options like view and comment by Customer.
Task Manager  
The task management system should be integrated with other computer programs such as accounting software, customer relationship management and human resources (HR) management system and other software solutions that are used for running your business. By this Business owner/manager can assign tasks to employees
Planning and scheduling
Assignment
Notification
Prioritization
Centrally controlled user permissions
Other Services of ERP
ERP is also providing SMS Integration, reCaptcha, Short invoice URL in SMS, Notes and Documents. You can provide an invoice directly to your customer via mail. It is providing different types of services like:-
Multiple Payment Gateways
Mobile Friendly
Editable Email Templates
Backup systems
Rinologix is providing ERP software at affordable rates and explore your business.